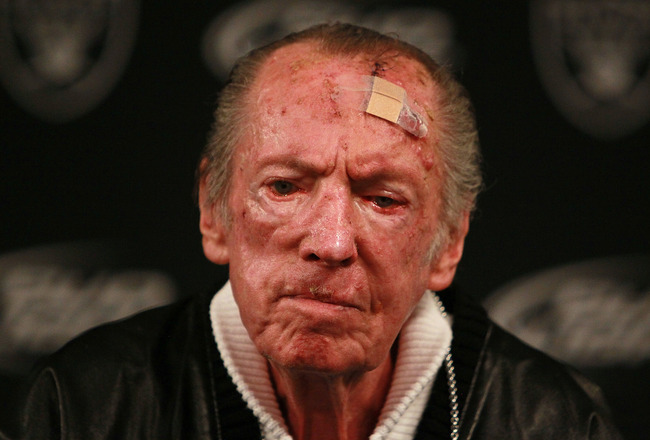 Oakland Raiders owner Mark Davis said Tuesday that he doesn't plan to sell the franchise, but he kept open the possibility of relocating it.
The Raiders have been trying to procure a new stadium and have been continually linked to a return to Los Angeles, where the team played from 1982 to 1994 before going back to Oakland. L.A. has two groups vying to build a new stadium and land an NFL team.
In response to a reporter's question after Reggie McKenzie was introduced as the Raiders' new general manager, Davis said he was open to the proposed joint facility with the San Francisco 49ers in Santa Clara, Calif., and has spent more than a year on stadium options other than antiquated Oakland Coliseum. But if a stadium solution can't be done in the Bay Area, "something will get done somewhere," Davis said.
"We've got to get a stadium. We've got to get that done," said Davis, who added he has talked to groups in L.A. but hasn't received an offer he likes. "It's such a competitive business. It really is competitive. We can't compete for a lot of the players that other teams can at times."
Regardless of where the Raiders play, Davis said they will remain under his ownership.
"This is my life," he said. "I've been with the Raiders for 48 years. And my whole thing is to continue the legacy that my father (Al Davis, who died in October) built here, and I've got one of the largest extended families in the world."