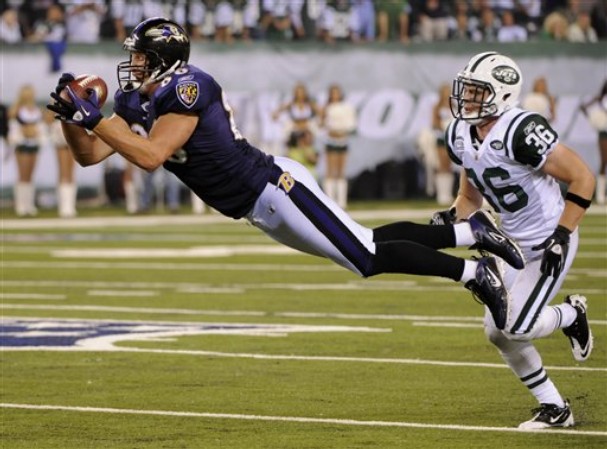 The Baltimore Ravens scored three touchdowns on defense, all off turnovers by New York Jets quarterback Mark Sanchez, and cruised to a 34-17 victory Sunday night in a bizarre game that featured an NFL-record five returns for scores.
Baltimore's three touchdowns on defense were the most in franchise history. Jameel McClain took a fumble by Sanchez six yards for a score on New York's first offensive play, Jarret Johnson scored on a 26-yard fumble return and Lardarius Webb put the Ravens up 34-17 in the third quarter by taking an interception 73 yards into the end zone.
It was a performance that would have made Rex Ryan proud — if he was still Baltimore's defensive coordinator. Unfortunately for Ryan, he is now New York's head coach.
New York (2-2) has lost seven straight to the Ravens (3-1), the last two with Ryan on the Jets' sideline.