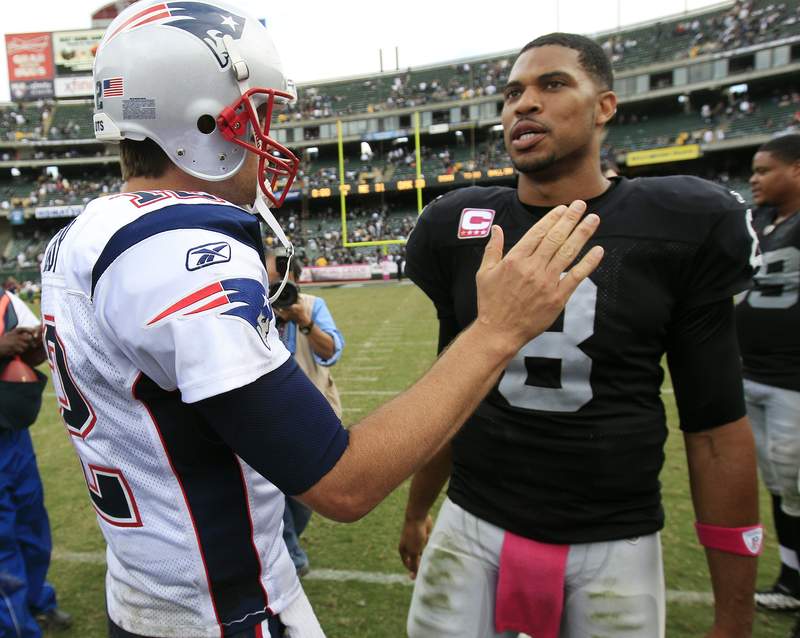 Tom Brady bounced back from a four-interception performance by throwing for 226 yards, two touchdowns and committing no turnovers to help the Patriots beat the mistake-prone Oakland Raiders31-19 Sunday.
Wes Welker caught nine passes for 158 yards and a score, BenJarvus Green-Ellis and Stevan Ridley adding rushing touchdowns and the Patriots (3-1) played a mostly mistake-free game after last week's surprising loss in Buffalo.
This time the interception that changed the game was made by New England instead of thrown by Brady. Patrick Chung got a gift-wrapped pick in the end zone late in the first half when Jason Campbell inexplicably threw the ball right to the safety with no receiver in the area for the Raiders (2-2).