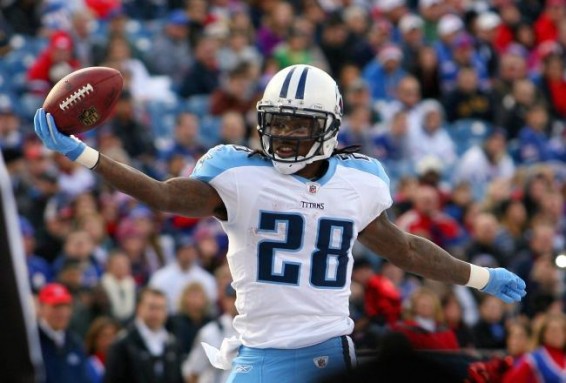 Chris Johnson made sure to say it was a team problem several times. But the Titans running back still couldn't help but cast some blame for his early-season struggles on his blocking after practice on Thursday.
Johnson said his comments about needing better execution after a Sunday drubbing in San Diego were about "us as a whole offensive group."
But in follow-up questions, he periodically separated himself from the group.
Asked if creases have been there, he said: "I wouldn't say they've been there. But we're working, trying to get better."
Asked if a share of the blame falls on him, he said: "I wouldn't sit here and say I'm to blame. I wouldn't think so, but I'm not the guy to sit here and be the guy that points fingers and things like that. It's just a situation where I'm going to be only as good as my line's going to be. So we've got to work together and get better together."
Asked about what he sees on film, he said: "I don't think I've missed no big plays or anything like that."
Johnson has 21 yards on 19 carries this season.
He dismissed the idea that he's tip-toeing, dancing or moving laterally too much.
"If you look at the tape, it's not true," he said. "I'm the highest paid guy (on) this team, so of course I get the criticism. But it's something I don't let get me down. It's a situation where we've all just got to get better as a team …
"We're all working hard together. I'm not saying the offensive line is bad, they're not saying I'm bad. We're just working together trying to make it better. Because once we turn it over, and we get the praise, we're going to take the praise together as a whole team, not just the individual."
It likely will be difficult for the Titans to get the running game going Sunday when they host the Lions and a stout defensive front at LP Field.
Detroit has given up 82.5 rushing yards per game, but its opponent last week, San Francisco, is one of the NFL's best running teams.