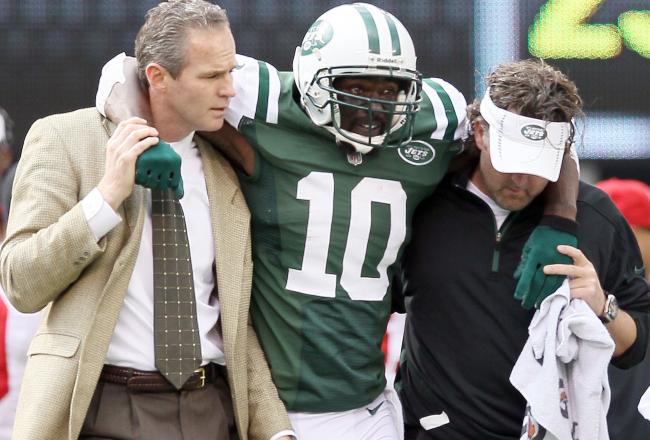 WSJ:
Santonio Holmes is expected to be sidelined at least a few weeks after injuring his left foot during the New York Jets' 34-0 loss to the San Francisco 49ers.

Coach Rex Ryan says Monday that X-rays on the wide receiver's foot were negative, but the team was awaiting results of an MRI exam, adding that they were "shipped to different places." Ryan adds that he's not sure "how many weeks" Holmes will be out, but says it looks "doubtful" for this week.

The Jets (2-2) take on the Houston Texans (4-0) next Monday night.

Holmes went down on the first play of the fourth quarter Sunday after catching a short pass, which he fumbled, with Carlos Rogers returning it 51 yards for a touchdown.