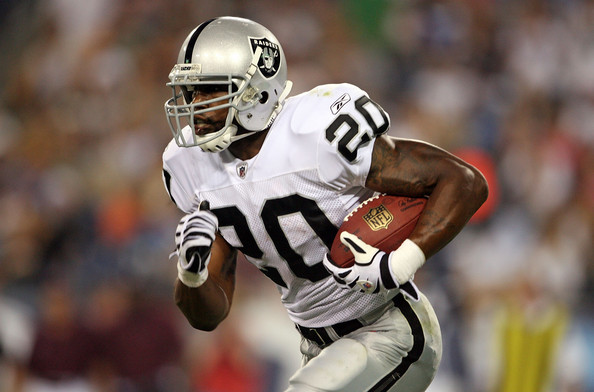 Darren McFadden ran for 171 yards and two touchdowns and the Oakland Raiders bullied the two-time defending AFC runners-up on the ground to win their home opener 34-24 over the New York Jetson Sunday.
Denarius Moore scored on a 23-yard reverse and Michael Bush added a one-yard touchdown run 42 seconds later as the Raiders (2-1) took control in a dizzying span beginning late in the third quarter to hand the Jets (2-1) their first loss.
Mark Sanchez had a much rougher second trip to Oakland in his career, getting bloodied on one of Oakland's four second-half sacks and needing a visor to protect a cut on his face. It was a far different end than his game here two years ago, when he memorably was eating a hot dog on the sideline in the closing minutes of a 38-0 victory that was the most-lopsided home loss in Raiders' history.